Transfers from Geneva to Val d'Isere
Our transport service for transfer Geneva to Val d'Isere can take you to Val d'Isere for your holiday fun. Keep reading, if you want to learn about our services of transfer from Geneva to Val d'Isere as well as the holiday resort.
Explore the Beautiful Val d'Isere
Val d'Isere is located five kilometers from the Italian border in the region of Rhône-Alpes of France's South-Eastern part. Along with Tignes, this resort forms a three-hundred-kilometer ski area with seventy-eight lifts. You will find snow-sure, high quality slopes here after your Geneva to Val d'Isere transfer.
This place is at the edge of Tarentaise valley, and it stands 1850 meters above sea level. You can find top slopes reaching about 34 hundred meters here below Pointe du Montet's summit. There is reliable snow cover all throughout the season. The food prices here can be highly similar to other famous resorts in France. So, you will have to look a little to find a match. You will come across a lot of Dutch, British, Scandinavians as well as people from other nationalities every year.
After you get here from Geneva to Val d'Isere transfer, you'll see that the pistes are linked naturally without connecting boring, long lifts or trails. The pistes are groomed extremely well and the lifts get upgraded consistently for a better experience.
Val d'Isere and Its Skiing Experience
The Grande Motte and Pissaillas glaciers provide sufficient height for ensuring proper conditions for skiing all throughout the winter. This is among the greatest places for skiing. The terrain and nature have beautifully decorated it, especially for the expert and advanced skiers.
Though Val d'Isere transfers weren't great for beginners previously, the place has seen reshaping and regrading to be friendlier towards novices. You can find the initial nursery slope and chair-lift on the frontmost de Neige at the village center. There are some good restaurants with the sun terraces here to relax for parents as the learners get their first turns.
If you are an experienced intermediate, you will love Val d'Isere transfers' challenges. You will find color-coding all over the place. Experts come to the place willingly, and making an early start is a good idea as Bellevarde and Solaise get crowded by nine in the morning.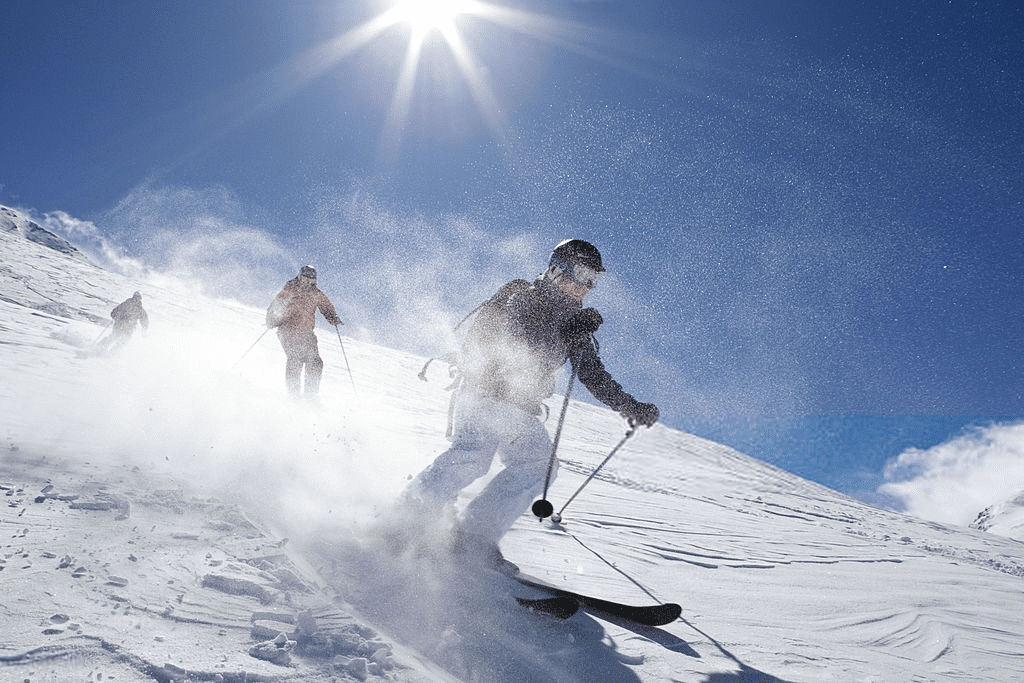 What to Do in Val d'Isere Other Than Skiing
If you want some unique experiences other than just skiing, there are plenty of options for you in Val d'Isere. You can go ice driving for fun with an RWD BMW sliding on an icy course. The car company sponsors the driving circuit at La Daille. If you're not into that, there's also a karting circuit nearby to have fun with your friends.
You can fly over the mountains covered in snow through paragliding. It's among the most exciting things to do in this place as companies like Oxygene and Evolution offer tandem paragliding flights. There's also winter walking if you're interested. You'll find a ton of trails for hiking up this valley.
There's an opportunity to go ice diving here as you can go down up to eighty meters under the ice. You don't have to worry about going hungry as there are enough great restaurants here. Chevallot is one of them, and you can try the bread and pastries, which are delicious.
Transfer from Geneva to Val d'Isere Fees
We offer services providing transfer Geneva to Val d'Isere. Feel free to go through our website to order your trip for Geneva to Val d'Isere transfer. We have lots of options to choose from for Val d'Isere transfers. You can calculate the expenses you will need for the trip using the free online calculator. We can take you from Geneva airport to Val d'Isere, and provide a return trip for transfer to Geneva airport. The fees are determined based on people count, trip type, and locations. You can choose Geneva to Val d'Isere transfer times for the round trip.
What Benefits We Provide
If you order a transfer from Geneva airport service from us, you'll get competitive pricing for your trip as well as several other benefits. Transfer Geneva to Val d'Isere comes with the following perks for the customers:
Separate special seats provided if you have kids with you
There are refreshments provided for the Val d'Isere transfers
Professional drivers will take you to the location safely
Our drivers speak both Russian and English for better interactions
There's a lot of destinations available in the Alps for you to enjoy yourself. Our services ensure that we provide transfer from Geneva to Val d'Isere safely and our customers are content. If you want to order or have any queries, don't hesitate to check out our website for transfer Geneva to Val d'Isere.