Transfers from Geneva to Tignes
We provide services for tourists and locals to transfer from Geneva to Tignes. To learn about Tignes as a holiday destination as well as our transfer Geneva to Tignes services, read on.
Tignes: A Perfect Holiday Destination
Tignes is a part of the ski area named "Espace Killy", which is a combination of two resorts including Val d'Isere. It is located in the region of Rhône-Alpes of France's South-Eastern part. This place is known for being the highest area you can go skiing in, in Europe. There are great transport links found here leading in & out of Chambery, Geneva, and Lyon.
The combination of two areas here make up pistes covering over three hundred kilometers. It's not the biggest ski area you'll find in the French Alps, but the integration between these two resorts create an impression of it being one.
The seasons here feel never-ending, and there are seventy-eight lifts to serve the visitors. The villages here are different from Val d'Isere in terms of character, as they are set on the gorgeous mountain plateau.
There's a total of 5 villages here at various altitudes, and the slopes accessible by lift here are some of the finest in Europe. Val Claret at 21 hundred meters offers convenient access to the visitors, and Tignes Le Lac nearby offers great places for staying along with great shops, restaurants, and hotels.
What You Need to Know about Skiing in Tignes
Tignes offers an open playground of pistes of 300 kilometers and off-pistes of 10000 hectares in cooperation with Val d'Isere. Skiing here is mostly over tree-lines, and you can go nuts here on sunny days after your transfer from Geneva to Tignes. You can compensate for the lack of vision after snowstorms or low clouds by getting a guide to show you the way.
The main three villages here are at 21 hundred meters, and skiing is mostly above that. There are slopes rising to around 34 hundred meters on the glacier named Grande Motte. The north-facing position of some key runs helps them stay colder in the spring for longer.
There's a ton of terrain here for you to explore, and you can find many things, such as cliff drops, steep couloirs, and powder bits in the pistes. Tignes offers cruise pistes, and you can easily access them using fast lifts. The skiing here is better suited for intermediate skiers compared to Val d'Isere.
If you're a beginner, you'd want to be careful with your skiing, as Tignes isn't really suitable for newbies. Even the nursery slopes here can be quite steep.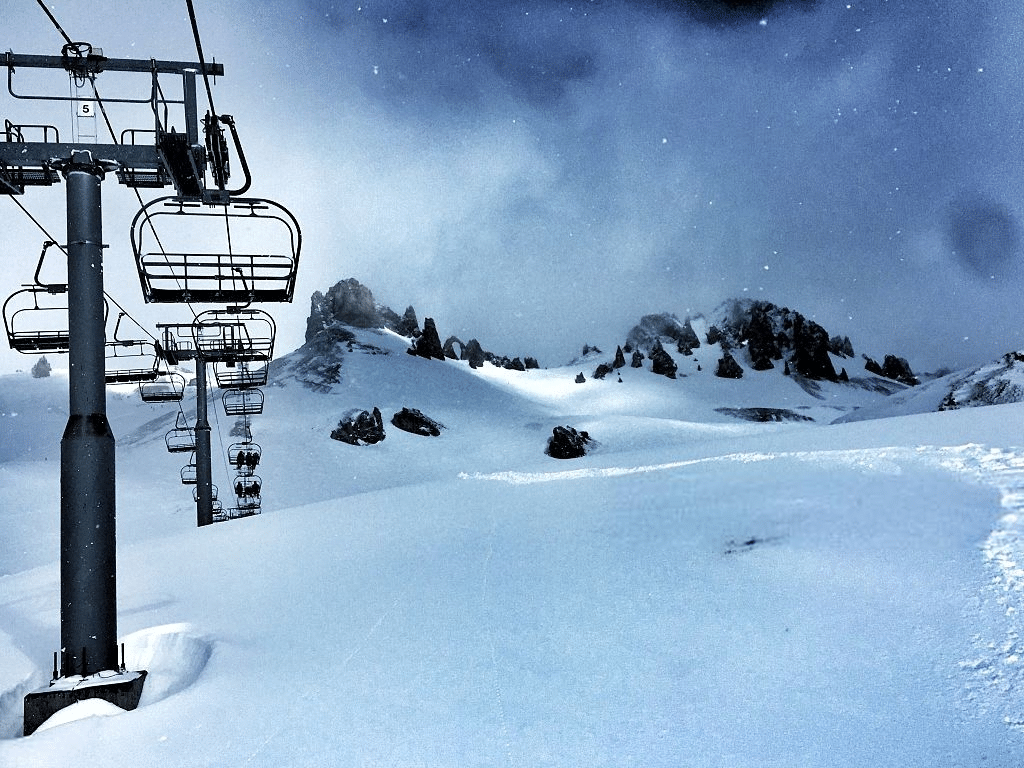 Try These Out While Visiting Tignes
Reliable snow isn't the only thing Tignes has in store for its visitors as there are tons of other things for you to do. One of them is walking over the frozen lake between Le Lac and Val Claret. The walk takes around thirty minutes to complete, and there's an option to go ice skating on a lake by Le Lagon.
If you're an adrenaline junky, Pala'Fou is for you. This is a fun way to finish your day with a three kilometers tobogganing slope ride. You can spend some of the extra energy at the Tignespace Complex. There's an option to rent out the place for sports to play indoor football, hop on trampolines, get on climbing walls, play badminton, tennis, or some squash even.
Feel free to go swimming at the swimming pool of Lagon, at the center of Le Lac. You will get beautiful mountain views through the ceiling windows. There is even a pool in there for your children to enjoy. And if you are too tired from all the activities, there's the massage and spa to get you feeling relaxed again.
Transfer from Geneva to Tignes Trip Costs
If you are looking for reasonably priced services for Geneva to Tignes transfer, we have got you covered. Our services can be ordered on our website, and you can calculate the expenses for ordering a transfer Geneva to Tignes trip. The cost for Geneva to Tignes transfer or any other location changes based on the number of people on the trip as well as the location and trip type. You can choose a Geneva to Tignes transfer or order a return trip to transfer to Geneva.
Benefits of Using Our Transfer Geneva Services
Along with our regular setting of driving you for Geneva to Tignes transfer, we have several other benefits in store for you. You'll be getting these incentives if you choose to order our transfer Geneva to Tignes trip.
Refreshments are given for transfer from Geneva to Tignes
Special seats offered for families traveling with a child
Provided drivers are experts at their work
Drivers are able to speak proficiently in Russian as well as English
Tignes is a very popular destination for holidays, and you'll get to enjoy your vacation to the fullest there. If you want to book our services for transfer Geneva to Tignes, check out our website, or contact us in case you have any queries.