Transfers from Geneva to Meribel
We offer transfer from Geneva to Meribel services for those who are looking to spend their holidays there. Let's find out more about our Meribel transfers from Geneva, and the ski resort itself.
Spend Your Holidays at Meribel
You'll find the Meribel ski resort in the French Alps, specifically Taretaise Valley. It is close to the Moûtiers town, and a combination of three villages inside the Savoie département's Les Allues. The villages are referred to as Meribel Centre, Meribel Village, and Meribel-Mottaret.
The villages are inside the National Park of Vanoise, which belongs to the interconnected ski system of Les Trois Vallées. Once you arrive here after your Geneva to Meribel transfer, you will find architecture of the chalet-style, the villages have a friendly atmosphere with wooded surroundings. The best part about this place is that it is in the center of the giant ski area of Trois Vallées.
You can find La Tania and Val Thorens to the East and the West of the resort. All three together make up pistes of over six hundred kilometers, which makes the place one of the biggest connected ski areas on earth.
The highest point in Meribel Centre can be found in Altiport, standing at seventeen hundred meters high over the sea. There are gondola and shuttle bus to take you to the lower parts, which are Les Allues at 1200 meters, Meribel Village at 1400 meters, Brides Les Bains at 600 meters, and at the peak of this valley, there's the Meribel-Mottaret at seventeen hundred fifty meters, which is the satellite resort.
How is Skiing in Meribel
If you are a beginner skier visiting Meribel, you'll want to go to Altiport after your transfer Geneva to Meribel trip. There are several areas for beginners to hone their skills, and this one is by far the best. Its Blanchot piste is mostly tree-lined, so the snow remains good as the sun doesn't reach here much. You won't find much traffic here, so you're safe from the more experienced speed freaks zooming past you.
For intermediates, it's best to see what people are doing after your Geneva to Meribel transfer. During the busier weeks, hot-foot over to the La Pointe de la Masse, which is on Les Menuires far side. It is a beautiful peak, and most skiers will not get there. The Blaireau is a great piste over Meribel Centre, and you can find great snow there. In addition, the place is quiet most of the time.
You can find some great blacks to go for as an experienced skier once you're done with Meribel transfers from Geneva. Meribel's top is usually an attractive place. If you like steep slopes, you can try the Couloir Tournier.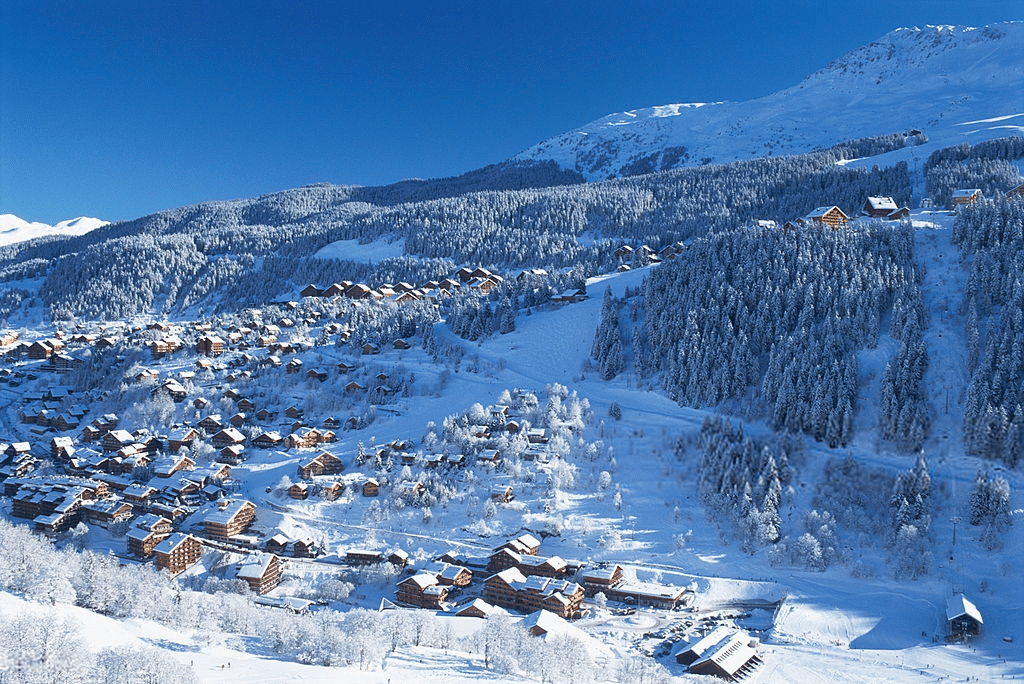 Things to Do after Meribel Transfers from Geneva
If you're not into skiing or want a break from all the snow, there are plenty of things for you to try out. After your Geneva to Meribel transfer, you can walk to the summits to meet your skiing friends without needing any skis.
There's the option to go on a flight from the airfield here to check out the Alps from above. It will take you around the Three Valleys. If you want to enjoy a relaxing and gentle ride, book the sleigh pulled by a horse.
The Multi-sport center in Meribel offers various indoor activities for almost everybody. You get to choose from skating, bowling, indoor climbing, pool fun, and watching ice-hockey. Go for snowshoe outing after your Geneva to Meribel transfer, through the valley's hidden corners. You'll get to find the quietest and prettiest areas around. There's an opportunity to learn about the valley's geography, fauna, and flora. You can enjoy some fondue or tartiflette after the walk.
Fees Required for Transfer from Geneva to Meribel
Our expert drivers can transfer from Geneva to Meribel if you want to hire our services. You can order your trips for Meribel transfers from Geneva on our website. We have provided a free online calculator to help you figure out the cost of transfer Geneva Meribel services. The fees are determined based on how many people are going on the transfer Geneva Meribel trip. In addition to Meribel to Geneva transfer, we also provide Meribel to Geneva transfer, if you require a round trip.
What We Have to Offer
Geneva, Grenoble, Lyon, and a lot more places are included as our pick-up locations for a transfer. In addition to the transfer, we offer additional benefits, if you're ordering a transfer Geneva Meribel or any other trip.
Seats provided for children
You'll be getting refreshments
We have expert drivers to drive you to your destination
Our drivers can speak both English and Russian
Why waste your holiday doing boring things at home when you can transfer from Geneva to Meribel using our services? Order a trip right now on our website, and feel free to reach out to us for queries.