Transfers from Geneva to Les Menuires.
Transfers from Geneva to Les Menuires
If you're looking to spend your holidays to the fullest, Les Menuires is the perfect skiing destination. We provide expert drivers to you for transfer from Geneva to Les Menuires, if you need a ride.
What You Can Do in Les Menuires
Les Menuires is a great holiday and ski resort you can visit in Les Trois Vallées's Belleville Valley. It is in between Val Thorens, and Saint Martin de Belleville. There are forty-eight restaurants in this resort along with sixty-two trails, and one-eighty ski lifts.
You can find ski slopes for both beginner and advanced ski slopes here, after transfer from Geneva. The slopes here have a connection with over six hundred kilometers of slopes of Les Trois Vallées. This makes Les Menuires a part of the world's biggest skiable area, with altitude reaching up to 1850 meters.
Though it started with a bumpy ride, Les Menuires has matured up to becoming a great holiday destination. Alongside Val Thorens, Meribel, and Les Menuires, this holiday base is now a mainstream place. The highest run here begins at a high 3230 meters. Both for on & off-piste, there are some great runs for intermediate skiers.
Take Your Skis Out for a Round in Les Menuires
Les Menuires offers skiing on both sides of the valley. The most interesting sector here is the Pointe de la Masse, which peaks at 2804 meters, in the west part of the town. Here, the pistes run downwards the east and north through a 1000 meters muscle-melting drop. The drops are steeper here compared to other sectors of the Three Valleys.
This is a great skiing spot for the intermediate skiers to enjoy. For those who are less confident, the resort made the blue piste, Le Bouquetin, on the mountain top. This way the less confident ones can experience a full skiing drop like everyone else.
The locals here ski at the off-piste found on the Pointe's south face, which faces Val Thorens. You have to quickly reach the powder if the sun is up. Because the sun will quickly turn the snow weighty. The slope is prone to avalanches, so you should be cautious around here. You should avoid skiing here without a guide unless you have good experience as well as proper equipment.
Les Menuires caters more to families who are interested in skiing nowadays. The large airbag over La Croisette will give you an experience of how it feels like when you jump without needing to think about landing safely.
Intermediate skiers can race with each other on the blue slope at Pointe de la Masse, and Le BK Fun Park here provides boxes and rails, kickers, and courses of ski-cross for intermediates and beginners.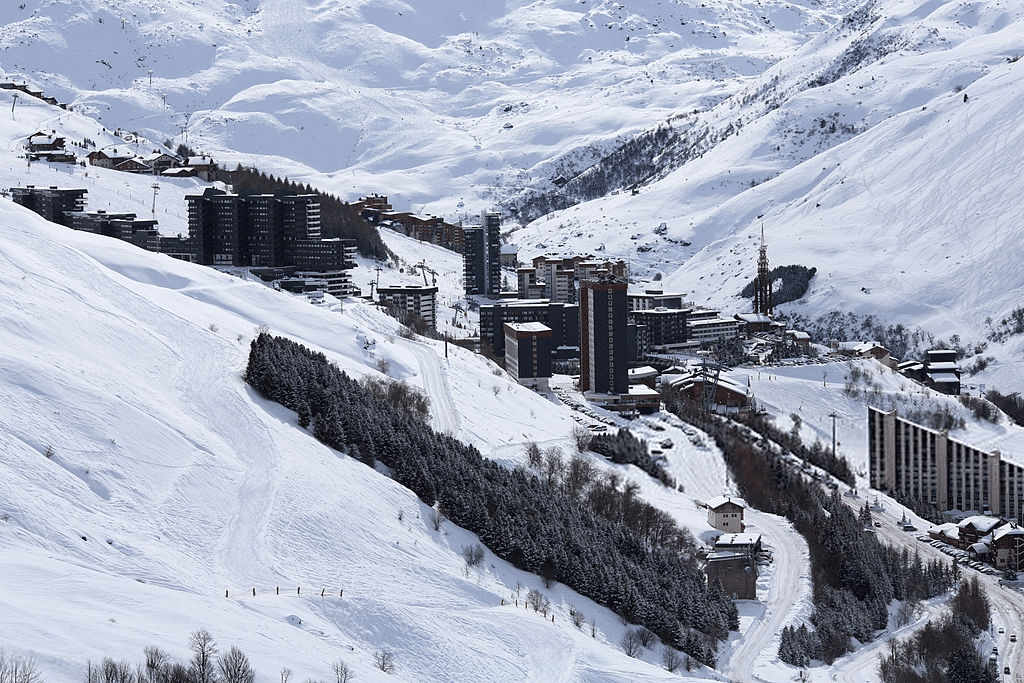 Try Out These Things at Les Menuires
You can attend various tournaments, museums, exhibitions, events, and concerts that are held weekly at Les Menuires. The Aquafun & Wellness Center here offers a pool as well as massage jets for you to enjoy. This has a dedicated area for kids too. The wellness area offers sauna, hammam, jacuzzi, and balneo baths for adults.
The toboggan run here gives you a change of view from all the snow. You can go on snowshoe outings or walks in La Vallée des Belleville. Almost everything in the resort has been designed with children in mind, such as the Boukty camp, Roc'n Bob, Speed Mountain, BK park, and the walibi gliss.
There are mountain holiday sports available for you, such as paragliding, snowpark, sledging, and skiing cross country. You can find almost everything you want in the shops of Les Menuires like sports equipment, clothes, and souvenirs. In addition, there are chocolates, cakes, and sweets to fill your sweet tooth.
Transfer from Geneva to Les Menuires Trip Costs
You can hire our transfer Geneva to Les Menuires services both for a single trip and a return transfer Geneva airport trip. Our website provides the options for your transfer Geneva trip. The online calculator can help you find the fees out for different custom trips.
What's Special About Us
Our ski transfer services can take you from Lyon, Grenoble, Geneva, and Chambery to the resorts in the Alps. By choosing our services you have the option of single trips or round trips for transfer Geneva airport. You also get the following perks with the services.
Kids seats if you have a child with you
Refreshments to keep you going during the ride
Expert drivers who are capable of speaking Russian and English
Les Menuires is your perfect skiing holiday destination, and you can make your transfer there, hassle-free with us. Reach out to us, or go through the website to find out about our transfer services.